Cross-posted to
musicaltheatre

Encores! officially announced their 2008 season today, and I'm very excited about their choices:




* Applause, the 1970 Tony winner based on All About Eve about the backstabbing world of theatre people, score by Charles Strouse and Lee Adams (Bye Bye Birdie, Golden Boy) and book by Comden & Green. Originally starring Lauren Bacall in the Bette Davis role of Broadway grande dame Margo Channing, Applause will star recent Tony winner Christine Ebersole, who will be able to give full justice to the vocals, unlike her gravel-voiced predecessor. The show is also notorious for launching the career of ever-perky Bonnie Franklin, and for being the first major musical to have a number (the propulsive "But Alive" featuring the sassy lyric "I'm half-Tijuana, half-Boston/Partlyy Jane Fonda and partly Jane Austen) set in a gay bar. A recent revival of the show at Paper Mill Playhouse in NJ starred an underpowered Stefanie Powers and was reset in All About Eve's original setting, the 50's, but the score remains locked into pure 70's Broadway; some great songs, some truly awful ones, complete with some delightfully garish glosses on rock music.




* Juno, the well-regarded but unsuccessful 1959 adaptation of Sean O'Casey's Juno and the Paycock by Joseph Stein (Fiddler) and Marc Blitzstein (The Cradle Will Rock, the mega-successful 1954 translation of Threepenny Opera) originally starred Shirley Booth and Melvyn Douglas, concerns the struggle of a poor but plucky family during the Irish rebellion. Featuring the beautifully wistful "I Wish It So," this is one of the few outright flops that Encores is producing. I'm glad that they include such fare among the more commercial names, since the piece does have a sterling serious score that remains unknown and underappreciated by the general public.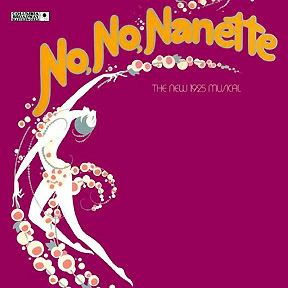 * No, No, Nanette, the 1925 frothy toe-tapper by Vincent Youmans and Irving Caesar featuring such evergreens as "Tea for Two" and "I Want to Be Happy" and wall-to-wall tapping. With nothing on its agenda but providing fun, Nanette was a big success in the twenties, but an even bigger success in a galvanic 1971 revival starring Ruby Keeler, Bobby Van and Helen Gallagher that re-orchestrated and re-vamped the show, and it is that production that will be the basis for the Encores presentation. One role has already been cast: the non-singing comic relief part of Pauline the maid (played by veteran Patsy Kelley in the revival) will be played by none other than Rosie O'Donnell.

Luckily, we upgraded our subscription to include dress rehearsal passes for all three productions, so this should be a good season.